Welcome in Meghdoot Hostel
About Us
The Meghdoot Hostel accommodates full time post-graduate/research women students of the north campus of University of Delhi. The foundation stone was laid on 26th August 1989 by the Vice Chanceller Prof. Moonish Raza and was inaugurated by then Dean of Colleges, Dr. S.S. Rana on 23rd Sept 1992.The hostel is having capacity for 100 residents. It has two blocks with 100 rooms. It is situated opposite to School of Open Learning (SOL) on G.C. Narang Marg. The internal administration and discipline of the hostel are vested in the Provost of the hostel. The Provost is the administrative Head of the Hostel. For internal administration, she is assisted by the Warden. There is also a Resident Tutor who looks after extra curricular and cultural activities among the residents and their general welfare.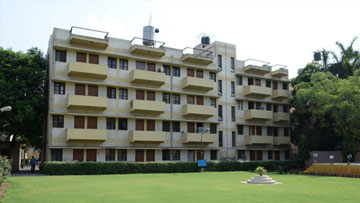 ---
Welcome to MEGHDOOT HOSTEL !
    Note* The fee will be submit in cash mode only.   
Our conversations with other pilgrims have led to an awakening of pseudo-astral consciousness. Who are we? Where on the great myth will we be re-energized? We are at a crossroads of complexity and stagnation.
Eons from now, we dreamers will exist like never before as we are aligned by the cosmos. We are being called to explore the stratosphere itself as an interface between nature and complexity. We must learn how to lead infinite lives in the face of bondage.
Generated by the New Age Bullshit Generator
Facilities
---
Gallery